NEW Clients Currently Being Accepted!
Click Here to See our Increased Safety Precautions during COVID-19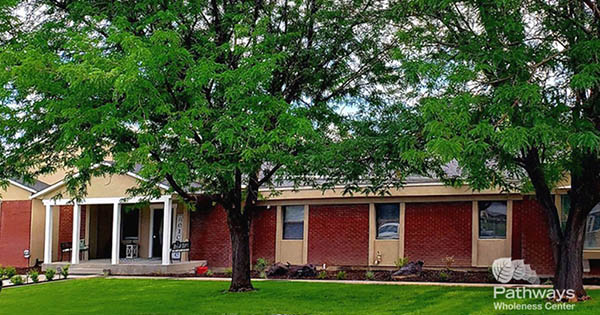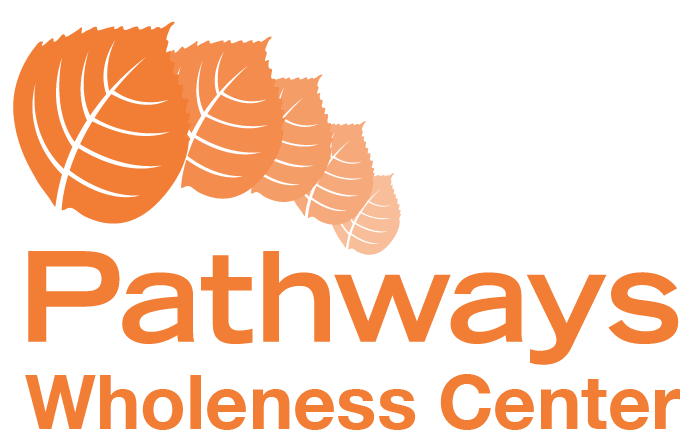 Pathways Wholeness Center is a special place to recover in the heart of South-Central Utah. Nestled in Glenwood, this beautiful and serene location is safe, private, and perfect for those seeking successful extended care, inpatient mental health, and addiction treatment programs.
Pathways Wholeness Center uses research-based evidence life principals that assist clients to become healthy and whole in all aspects of life. We are a treatment program that differentiates from many programs. Our research-based system utilizes tools to move away from the symptoms and pathology of behavior. Our mission is to assist our clients to gain awareness, life skills, self-love and a healthy belief system to stop self-sabotaging behaviors.
Residential Dual Diagnosis Inpatient Drug Rehab Services
We specialize in treating adults 18 years and older in a co-ed population. Pathways Wholeness Center treats dual diagnosis for mental health issues and addictions for alcohol, opioids, benzodiazepines like Klonopin and Xanax, amphetamines, cocaine, marijuana and designer drugs. We also offer treatment for internet and technology addictions, gambling addiction, and other addictions that interfere with a whole and healthy life.
Our typical clients have a mental health diagnosis including depression, anxiety, bipolar disorder, other mood disorders, OCD, eating disorders, mild autism, PTSD, ADHD, and other personality disorders. These mental health disorders can lead to behavioral challenges as well as alcoholism and drug addiction.
Our proven methodology is used to improve your overall life skills with:
Dialectical Behavior
Family System Behavior
Customized Care
Strength Work
Our daily Residential Drug Rehab schedule will incorporate process groups, education and skill-building, fitness, yoga, meditation, art therapy and many outdoor experiential therapeutic activities. Our treatment team focuses on a client's strengthens and their input on their pathway to recovery.
Call (801) 895-3006 to learn more about Residential Inpatient Alcohol and Drug Treatment in Utah at Pathways Wholeness Center.
Inpatient Drug Rehab and Inpatient Alcohol Rehab Services
Pathways residential rehab and treatment center is strategically located to take full advantage of the tranquil surrounding nature with many of the holistic and experiential treatment programs taking place outdoors. This beautiful facility is located within a short drive of many beautiful lakes, 3 national forests and 5 national parks. Our private secluded location gives us the ability to build a sober treatment program that specializes in healing the root cause of drug addiction and alcohol addiction and assisting clients to liberate from their history through healing the whole person. We design our treatment around each client's unique needs to allow them to overcome unhealthy belief's, which often interferes with the ability to sustain long-term change.
Social Detox
Pathways Wholeness Center is licensed for social detox. The pain and discomfort caused by the withdrawal of drugs or alcohol can be extremely dangerous or even lead to death with high levels of benzodiazepine or alcohol.In those cases, a full medical detox is required. The Social Detoxification Program is a short-term non-medical treatment service for those who are in an intoxicated stated or withdrawing from alcohol or drugs. At Pathways, social detoxification clients are assisted in easing their withdrawal symptoms in a drug-free, safe and comfortable space with an emphasis on helping the individual obtain further care after detoxification through the continuum of care. If a higher level of detox is required, we will give referrals.
Our team of professionals provides a sophisticated, comprehensive, and holistic approach. Our medical team will provide medical clearance, weekly appointments, and medication management. We provide hormone testing and pharmacogenetic testing to ensure that medications are working properly.
Pathways Wholeness Center
Pathways Real Life Recovery offers a full continuum of care from residential inpatient treatment, day treatment, and intensive outpatient. We have housing available for clients transitioning to our day treatment program. Telehealthis available for clients who are returning home that live out of the area.
Regardless of the difficulties our clients are facing within themselves, relationships or family units, Pathways finds a wholeness solution through research-based principles that integrate self-awareness, strengthening tools, belief restructuring and healing. With 30 hours of treatment per week, our clients will develop tool, skills, and ability to integrate information into life skills that mitigate change with their patterns of behavior.
We are committed to supporting and encouraging our clients and their loved ones throughout their individual journeys towards healing and change.
We understand how overwhelming and scary addiction can be. Having someone to trust and who understands what you are going through will give you hope and peace of mind.
We're here to help! Call today to schedule a FREE Consultation (435) 287-2700.
Pathways Wholeness Center
189 E Center Street
Glenwood, UT 84730
(435) 287-2700
Residential Treatment Center Gallery
Frequently Asked Questions About Inpatient Rehabilitation
pathways residential treatment facility
residential addiction treatment near me
pathways treatment
pathways addiction center
pathways treatment center
pathways inpatient
pathways inpatient rehab
pathways drug rehab
pathways drug treatment
pathway behavioral services
pathways behavioral health
pathways behavioral healthcare
pathways detox & recovery
pathways drug and alcohol program
pathways drug rehabilitation
pathways mental health
pathways mental health clinic
pathways methadone clinic
pathways outpatient program
pathways rehab
pathways appointment number
pathways behavioral
pathways community behavioral health
pathways intensive outpatient program
pathways mental health counseling
pathways mental health services
pathways recovery
pathways recovery addiction treatment
acute care pathway mental health
addiction & mental health services inc
pathways therapy services
pathways to a better life treatment center
addiction success stories
addiction support
addiction support groups
addiction support worker
addiction support worker jobs
addiction symptoms and signs
addiction symptoms checklist
addiction synonym
addiction synonyms and antonyms
addiction tablets
addiction terms definitions
addiction therapy models
addiction therapy worksheets
addiction thesaurus
addiction to adderall signs
addiction to adderall withdrawal symptoms
addiction to alcohol essay
addiction to ambien side effects
addiction to benzodiazepines treatment
addiction to codeine cough syrup
addiction to codeine treatment
addiction to computers and internet
addiction to food symptoms
addiction to vicodin effects
addiction to vicodin withdrawal symptoms
addiction to xanax signs
addiction treatment
residential treatment facility
residential treatment center utah
residential treatment center depression
residential treatment facility for youth
residential treatment center definition
residential treatment facility mental health
residential treatment facility for adults
residential treatment facilities specializing in rad
residential treatment facility for youth near me
residential treatment facilities for youth in indiana
residential treatment center vs residential treatment facility
alpine residential treatment center utah
residential treatment center youth
elevations residential treatment center utah
sunrise residential treatment center utah
what is residential treatment facility
vista residential treatment center utah what is residential treatment center
residential treatment center billing
residential treatment facility for bipolar disorder
residential treatment facilities for eating disorders
residential treatment center vs therapeutic boarding school
residential treatment center in
residential treatment center unit
residential treatment center tax deduction
residential treatment center laws
residential treatment center handbook
qualified residential treatment facility
a residential treatment facility
residential treatment center of
residential treatment center effective
residential treatment facilities for juveniles
youthcare residential treatment center utah
residential treatment center job description
residential treatment center schedule
residential treatment center adolescent
residential treatment center mental health
residential treatment center american fork
residential treatment center budget
residential treatment center requirements
what are residential treatment center
residential treatment center licensing utah
what are residential treatment facilities
residential treatment center near me
residential treatment facilities for rad
residential treatment center regulations
residential treatment center reviews
how much does a residential treatment center cost
residential treatment facility medicare
residential treatment facility foster care
residential treatment facility for depression
residential treatment facility for mental health
residential treatment facility policies and procedures
residential treatment facility furniture
levels of residential treatment facilities
residential treatment facility omh
edgecombe residential treatment facility visiting hours
residential treatment facility near me
residential treatment facility detox
residential treatment facility adolescent
youth in residential treatment facilities
residential treatment facility utah
psychiatric residential treatment facility utah
residential treatment center ptsd
residential treatment facility levels
residential treatment facility autism
residential treatment facilities near me for youth
residential treatment facility guidelines
McCornick, UT
Flowell, UT
Harding, UT
Maple Grove, UT
Van, UT
Pleasant Grove, UT
American Fork, UT
Price, UT
Payson, UT
Cedar City, UT
Spanish Fork, UT
Springville, UT
Provo, UT
Orem, UT
Lindon, UT
Lehi, UT
Highland, UT
Riverton, UT
Draper, UT
Tooele, UT
Annabella, UT
Elsinore, UT
Glenwood, UT
Sigurd, UT
Joseph, UT
Aurora, UT
Kanosh, UT
Meadow, UT
Salina, UT
Fillmore, UT
Koosharem, UT
Monroe, UT
Redmond, UT
Marysvale, UT
Holden, UT
Centerfield, UT
Richfield, UT
Beaver, UT
Cedar City, UT
Gunnison, UT Loa, UT
Torrey, UT
Fish Lake, UT
Pando Aspen Forest
Koosharem Reservoir